Look carefully all you Muse Loving Celebrants...aren't we ALL dancing here giddy with joy as Muse Slides past its OFFICIAL two year birthday.
You KNOW in one of my incarnations I am
LADYBUG LIN...reviewer most unusual and I I owe that part of me to being one of the lucky people who's been with Muse...oh happy day...since the very beginning. (See those two dancing LadyBugs...one is me, and even though I haven't quite convinced her, the other is my collaborating daughter Kat Holmes....I can't quite call us writers in a shell since Ladybugs don't have shells, but you get the idea.)
Although, we do have a gleeful turtle and I know LOTS of authors who can write really hot stuff, but shyly remain inside their shells the rest of the time...So I'm certain some of my fellow Musers are dancing on their ceilings quietly and shyly at home being the excited little turtles they are.
I see a prickly hedgehog, and to those who can lay claim to that part of this year's Muse celebration...thank you for making us all keep our eyes peeled, our armor on and the path ahead always in focus...even when things are a bit strewn with
porky-pine needles and a few clouds of icky stuff along the way.
Muse It Up Publishing, Inc. is TWO...but many of you who were not here at its birth might not know just what a miracle it is.
October is a very, very busy month for our leading lady LEA SCHIZAS and has been for many years.
Lea, a firm believer in this industry and aware of limitations many of us have in traveling to the learning conferences conducted here, there, and, yes, everywhere, spread her seemingly unfaltering energy and butterfly wings, to bring the best the industry has right here and for free year after year. I AM of course referring to the FREE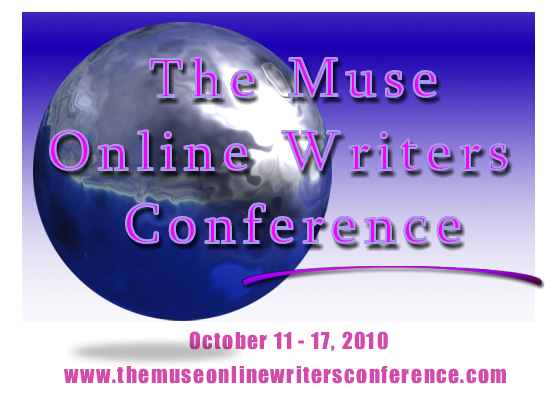 Muse Online Writers Conference...and that takes place in October.
I remember two years ago wondering how Lea and her partner the equally amazing Litsa Kamateros, managed to put together the Conference AND our explosion into the e-pub world all at the same time...but Oh WOW did they ever accomplish it.
Muse It Up Publishing, Inc. is TWO.
AND By The way...ORIGINALLY Muse It Up Publishing, Inc. was not supposed to debut until December 1, 2010, but Lea, Litsa, the editors, our two CA's at the time, and all of us authors worked diligently so we could surprise the world with THIS early arrival on the e-pub scene.
October...a month already dedicated to putting on a show...although usually it's a Trick or Treat type scene...
but we do it better. Meet Bonella
...a Muse It Up Regular...especially at this time of the year, who rises from her...cobweb encased crypt...to tease, taunt, and challenge Musers to never molder in their cobwebs, but create, create, create, and do so with with a smile and joy.
Bonella is just another example of what makes Muse It Up Publishing a place where thinking outside the box keeps all of us from complacency and allows us to truly celebrate the Muse-within.
Bonella is not the ONLY way Musers celebrate October.
See...we dig deep and share the passion for being the best, because Lea and Litsa encourage us to soar.
I mean think about it...could YOU have made a costume from these?...
Muse It Up Publishing is Two...and it is winning awards like gang busters...
BUT...it is also showing it has some pretty impressive print muscles as well...
VERY impressive print muscles...
Muse It Up Publishing, Inc. is celebrating its SECOND birthday today...and yes it's had growing pains, but that's normal...look at all it's accomplished in such a brief time...
So I say
HAPPY BIRTHDAY LEA, LITSA, AND EVERYONE WHO HAS FOUND THEIR WAY TO THE MUSE IT UP PUBLISHING PHENOMENON...
We are two, but I see five in my headlights, ten, fifty and on into the next millenium.
Happy Birthday Muse It Up...
Lonnnggg May Your Banners Wave.